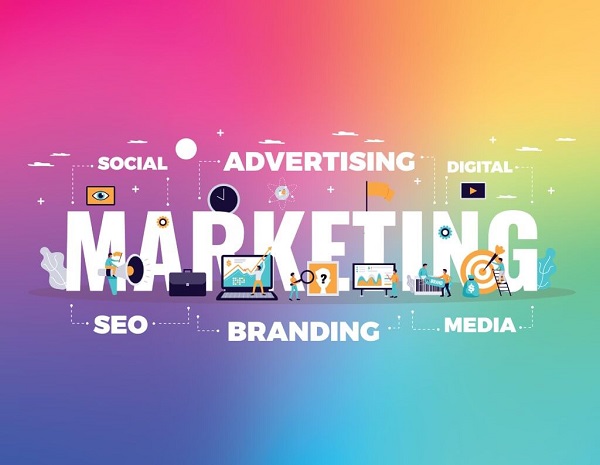 Digital marketing is a marketing channel that allows you to present the correct offer to your potential customers at the right moment. Almost all consumers are becoming more engaged on social media, and digital marketing places you in the same channels as your target audience.
Artificial intelligence (AI), data-driven marketing, and voice engine search optimization will be the most popular digital marketing tactics in 2020. (VSEO). Marketers couldn't have imagined this a decade ago. Marketers must adapt to fast-changing digital marketing trends to stay competitive.
The following latest digital marketing trends have risen to the top of the industry's priority list and will usher in a new era of competitive digital marketing in 2021.
Artificial Intelligence (AI) tops the list of Digital Marketing Trends
Customer behavior and search patterns are analyzed by AI. It analyses clients' purchasing behavior by tracking terms in social media chats and blog postings. Many fundamental functions currently supplied by humans will be replaced by AI shortly.
Product suggestions, basic communication (such as chatbots and feedback), content production, email personalization, and e-commerce transactions have all been taken over by it.
Conversational Marketing
It is a type of marketing that involves two people. The majority of today's customers expect a quick answer to their inquiries. The fundamental goal of CM is to ensure that customers receive immediate responses and, as a result, to improve user experience through a feedback-driven strategy. Customers will be more loyal to your brand as a result of this. CM is used by food delivery firms to build a sense of trust among clients who utilize their services.
Personalization
According to surveys, 63 percent of customers are irritated by generic commercial pop-ups. Customers are 90% more likely to return to a brand that caters to their specific needs. Through the personalization of interactive content, companies such as Netflix and Amazon Prime Video have amassed a large number of committed subscribers. Cadbury's launched a customized video campaign that connects viewers with a Dairy Milk flavor based on Facebook data.
Video Promotion
Video marketing is already and will continue to be one of the most essential digital marketing trends for the next five to ten years.
The most effective digital marketing courses will emphasize the value of including video in your marketing approach. According to studies, 70% of customers say their video has increased their conversion rate. Videos improve the odds of your brand being noticed 50 times more with the assault of Reels on Facebook and Instagram, watch parties, and live broadcasts.
Marketing with Influencers
Influencer marketing is the newest addition to the digital marketing world, and it is quickly gaining traction. Consumers consider the opinions of influencers on items to be more legitimate than corporate advertising, according to 63 percent of respondents.
Celebrities, Instagram or YouTube personalities who are well-known in a local circle are examples of influencers. On social media, they have a sizable following. Influencer marketing is a more contemporary version of the old word-of-mouth marketing method.
Visual Search
Users can upload an image to conduct a search and get more specialized results using a visual lens.
The following are the most common visual search engine
Lenses on Pinterest

Bing Visual Search

Google Lens

CamFind
Given that there are over 600 million visual searches on Pinterest each month, using a visual search engine might provide advertisers an edge over the competition.
App for Social Messaging
Facebook Messenger has 1.3 billion active users. Every month, 10 billion messages are sent between people and businesses on Facebook. Social messaging applications and social media marketing are popular ways to deliver direct messages to customers since they make the marketing strategy more personal. It improves the customer experience through media marketing.
Shoppable Posts and Social Commerce
By foregoing the risk of asking customers to use an app to make transactions, e-commerce companies have earned significant advantages. Shoppable posts are a terrific way to take advantage of the large number of people who use social media sites like Facebook and Instagram.
Because of the growth of digital technology, digital marketing is bound to make huge gains in the future. Digital marketing will undergo significant changes in 2021. A digital marketing strategy program is strongly recommended to be properly prepared for this.