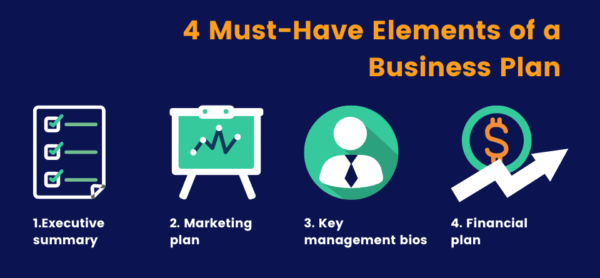 Your brand is your reputation, and it can reflect the relationship between your company and current or potential customers.
Many people have the misconception that a Brand is simply the name of the company and the logo that they use. While these elements contribute to a company's overall brand, the term brand is much broader than that. It entails many different components, which is why building a brand successfully requires a lot of thought.
The four main brand components that you will need to address when building your brand, as well as the strategies you can use to further develop those components of branding, are listed below.
BRAND IDENTITY
Your brand identity is how you want people to perceive your company. It is critical that you understand your brand's identity and what you want it to be. How is anyone else supposed to know if you don't?
If you don't have a strong brand identity, it will be difficult to generate brand awareness. Here are some steps you should know on how to establish brand identity:
Determine your mission:
What prompted you to start your business in the first place? What is the goal of your company? Consumers want to know what your mission is because it reflects who you are as a company and it is one of the main brand identity components.
Create your distinct value proposition:
Your distinct value proposition is what distinguishes you from your competitors. It is a statement that explains how your offer benefits your customers, how you will meet their needs, and what makes your offer unique. Every marketing campaign you run should be focused on your distinct value proposition.
Boost brand recognition:
It will take some time to spread your vision of your brand's identity to the masses. You'll want to raise brand awareness through a variety of marketing efforts, including creating a website that emphasizes your mission and unique value proposition, creating SEO-optimized content, engaging with consumers on social media and posting your content, and more.
It is also critical to ensure that your mission, unique value proposition, and visual identity are consistent across all platforms. If it is not, it will harm your brand's identity.
BRAND IMAGE
Brand identity is how you want your brand to be perceived, whereas brand image is how your brand is perceived. Consider your brand image to be your current reputation with the general public. Keeping this in mind, consider the following methods for building a brand image:
Public relations can help you get your message out there
Use public relations to disseminate key messages as well as relevant company news. This can be accomplished through the use of news outlets, trade publications, and even online blogs. Public relations will assist you in increasing awareness of your brand and what you're doing, thereby improving your brand image.
Create a social presence
Social media can help you building a brand image by sharing content with customers, keeping them up to date on the latest news and product launches, spreading awareness of your message, and engaging with them on a personal level. You can use social media to respond to negative comments.
It's a good way to repair any damage done to your brand's image as a result of a bad customer experience by demonstrating that you care and are working to rectify the situation.
BRAND CULTURE
Your company's core values and how you set an example for those values are referred to as brand culture. Companies have always emphasized certain values, but those values were frequently things like reliability or honesty. Values that are more akin to fundamental ethics.
While these are important values to uphold, an increasing number of businesses have begun to take moral and political stances in addition to generally accepted values. These values permeate your brand culture as well.
Here are a few pointers to help you establish your brand culture:
Define your core values
Define your company's values and how they are reflected in its actions. If you want to take a particular stance, don't be afraid to do so. You can't please everyone, but by sticking to your values, you'll have a better chance of strengthening your relationship with many of your customers.
Promote self-awareness of your values
Declare your values on your website or encourage discussion about them on social media to inform consumers about your values. Publishing content that supports your values is another effective strategy.
Make certain that your company reflects your values
Nothing irritates customers more than a hypocrite. If you're proudly proclaiming your support for equal pay on social media and in your marketing efforts, you'd better practice what you preach. Your ability to embrace your values within your company has a huge impact on your brand culture.
BRAND CHARACTERISTICS
Your brand's personality refers to the human qualities that your company possesses. Creating a brand personality is critical for connecting with your audience emotionally and making your brand relatable. As a result, use the following suggestions to develop your brand's personality:
Find out who your target audience is
Understanding your audience is something that you must do from the start. It is also an important step in developing your brand identity.
It is, however, especially important when it comes to developing your brand's personality. The way you present yourself and communicate should reflect not only who your audience is, but also what they expect.
Engage your audience
While you can convey your personality through your writing, it is easier to do so through interaction with others. This is why social media is so important. Your entire audience witnesses your interactions, which helps to shape your personality.
These are the four major brand components that must be addressed when building a brand. A strong brand necessitates a strong brand identity, image, culture, and personality.
Implementing a successful brand strategy that incorporates all four of these components of brand building boosts brand trust, loyalty, and awareness.