Everything You Need to Know About Business Development in 2021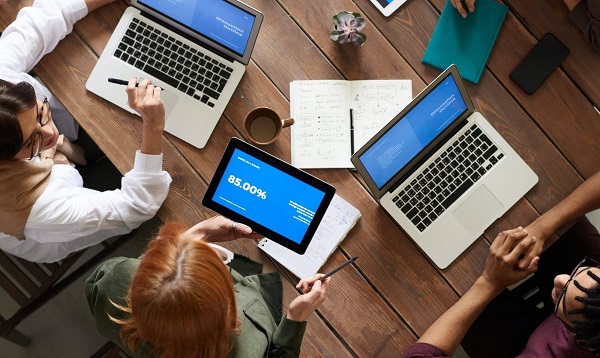 The methods, tactics, and tasks that are used to create and expand opportunities within and between firms are referred to as Business Development (BD). This could imply expanding the company, raising income, making strategic business decisions, or boosting profits through strategic partnerships.
BD, in a broader sense, is the process of creating long-term value for a company through relationships, clients, and markets. The phrase can refer to any action that is focused on 'developing' the company in any way, regardless of the size of the company or whether it is for-profit or not.
Internally or externally, with the help of a contractor or consultant, business development can be done. If a company decides to outsource its business development, the operations can be expedited using Planning Systems, which governments make available to small enterprises to assist them. Furthermore, it has been proven that laying strong foundations and cultivating a positive reputation considerably facilitates corporate growth.
What is the difference between Business Development & Sales?
Both business development and sales are aimed at generating additional revenue. There are, however, distinctions between the two. The role of BD in the sales process is critical. The business department is responsible for moving qualifying leads down the sales funnel. Business development representatives, on the other hand, are not the ones who complete the agreements.
This is when the sales force enters the picture. The sales team's primary goal is to increase revenue for the company. Product demonstrations, negotiations, and closing agreements are the responsibilities of sales agents. It is much easier to convert prospects into paying customers if the sales and business development teams work together efficiently.
Making a distinction between the two positions within your company allows each team to specialize and focus entirely on its particular purpose. As a result, your business will be able to grow far more quickly. Both sales and business development demand similar talents, so BD reps who want to progress deeper down the sales funnel and close deals are well prepared.
A business development process enumerates all of the actions and activities that a firm will undertake to effectively build its business, improve lead relationships, generate revenue, and so on. Daily, the business development department will be in charge of this. This will cover everything related to satisfying customers throughout the buyer's journey.
When considering your business development strategy, consider the following steps:
Prepare an elevator pitch
By having an elevator pitch ready to go whenever you need it, you can make initial conversations with leads a lot easier. Your elevator pitch should clearly state your company's objective and how your products or services may alleviate your target audience's pain points. It should be attention-getting and pique your prospects' interest in learning more about your company and what you have to offer.
Set SMART objectives for your team to achieve. Particular, measurable, achievable, relevant, and timely (SMART) are acronyms for specific, measurable, attainable, relevant, and timely. By deciding on this set of objectives for your business development strategy, you can ensure that they align with your company's overall objectives.
You may need to create a budget depending on the type of business growth goals you set for your personnel. Consider your available resources, the expense of previous business initiatives, and any additional things you might require. Here, you should enlist the help of your entire team to assess how much you are willing and able to invest in your business development strategy.
Keep in mind who you're trying to reach
Whatever your objectives, keep in mind your ideal prospects and target audience. Examine their requirements and determine how your company's products and services will address their concerns. This is the group that is most likely to make a purchase, so make sure your business growth strategy includes them and their demands.
Any successful company must invest in business development. It's how you figure out how to increase revenue, find your target customers, produce more leads, and close more deals. Consider how you can create a great business strategy and make sure you have the correct team of business development representatives in place so you can start growing your company right away.