Why Should A Business Outsourced Accounting Services?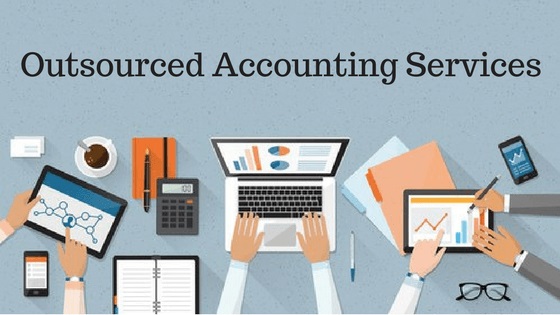 Hiring an accountant is difficult for many small firms, start-ups, and entrepreneurs. Especially if they have the necessary skills to generate financial statements for their company, handle bank account operations, analyze financial data, and prepare incoming bills.
Finding a qualified and eligible employee at a reasonable price has become even more difficult in recent years. Accounting is outsourced by more than a third of companies nowadays. Despite popular belief, accounting and bookkeeping do not have to be done within the company. However, you must determine whether you have the requisite abilities and expertise to perform this job.
Also, does your team have adequate experience to handle the increased accounting responsibilities? As a result, you may want to consider outsourcing accounting services to a business that has the necessary experience and qualifications. This is why today we are mentioning below the reasons for outsourcing accounting services.
What kinds of business and financial duties are you able to delegate?
Professionals in accounting services can help you with:
Support in the back office

Invoicing and charging of customers

Submitting and filing taxes

Financial reports in progress

Taking care of your bills

Processing of payroll

Reconciliation and bookkeeping

Accounting tasks that are specific to the industry
Outsourcing your accounting, regardless of the size of your business, will help you keep your financial accounts in order and ensure that all transactions are properly recorded.
Reasons To Outsource Accounting Services
Your time is valuable as a business owner. When you contemplate how much money your company could make if you spent hours upon hours itemizing expenses, paying bills, and sending invoices, you're working at a premium. You can focus on what you do best — operating your business – with the help of outsourced services.
Choosing an outsourced accounting services provider over hiring an in-house staff gets you more bang for your buck. In the same way that partnering with an outsourced accounting provider gets you a fully dedicated team of experts for a fraction of the cost of building up an in-house accounting department.
With a staff of professionals dedicated to accounting services, a high-quality outsourced accounting provider will ensure continuity. As a result, if someone gets sick, goes on vacation, or gets a new job, you won't have to worry about falling behind on your bills while they're gone.
This not only provides a backup plan but also an additional level of knowledge and experience, ensuring that your financial processes and procedures are accurate and efficient. You'll also have a second set of eyes, reducing the chances of mistakes, fraud, or errors.
Reduce Employee Management and Training Burdens
In small and medium-sized enterprises, the burden for training and managing staff frequently falls to the owner. However, training and managing bookkeeping and accounting workers can be difficult. It's challenging to locate, train, supervise, and retain the proper personnel due to constant changes in compliance standards, technological improvements, and a competitive labor market.
Mitigation and Risk Management
When you employ a third-party organization to manage your funds, the risk is transferred from you to them. They are in charge of staying up to date on the ever-changing tax code and regulations to maintain compliance. If a system fails, it is their responsibility to repair it, not yours. Separation of roles and other measures against internal fraud are further layers of security provided by a trustworthy outsourced accounting company.
Increased Financial Confidentiality
You put your company's financial and proprietary information at risk when you employ someone to do your bookkeeping and accounting in-house.
There's no guarantee that your employee will stay with your company indefinitely or that they won't talk about your finances with other members of the community. A third-party service can give a level of secrecy that in-house staff cannot.
Financial health, tax, audit, and compliance management that is proactive
You will receive fast and reliable financial information from an outsourced vendor. With these reports, you'll be able to better protect your company's financial health. You'll be able to better plan and prepare for taxes and audits, ensuring that you avoid avoidable costs like tax penalties and regulatory fines for non-compliance.
Accounts Payable and Accounts Receivable are always on time
With properly timed receivables and payables, smart outsourced bookkeeping and accounting services will also develop best-in-class cash management practices for your back office, reducing days sales outstanding.
Take Advantage of Cutting-Edge Technology at a Lower Cost
Outsourced providers who want to stay ahead of the competition test and deliver the latest in bookkeeping, accounting, and time tracking technology to their clients.
Your organization can access and benefit from these technologies with the help of an outsourced accounting service provider, without the danger of inadequate support or overspending on unneeded technology tools.
Make decisions based on data
Streamlined bookkeeping and accounting services enable your business to make data-driven decisions to cut expenses, boost sales, and boost cash flow. You may learn to read, interpret, and use your company's financial reports to increase and manage growth with outsourced CFO services.
Although business development is a sign of success, properly navigating your company's growth stages can be difficult. To handle the kinds of growing pains that all successful businesses experience, an outsourced accounting services provider that includes the expertise of a CFO can help you anticipate cash flow shortages, fluctuating costs, and measuring customer acquisition costs against a customer's lifetime value.
These are the reasons why a company and business should outsource their accounting services. By having an accounting services provider you can strategically develop your business and boost earnings while eliminating the load of maintaining your bookkeeping and accounting. Also, your company and business are under the guidance of an expert and you get to work with a team of dedicated bookkeeping and accounting professionals.