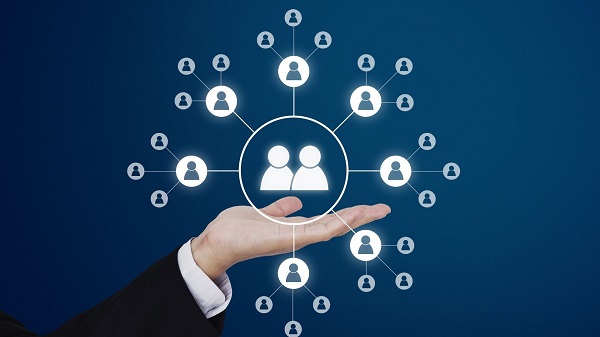 Human Resource Management (HRM) and Human Capital Management (HCM) refer to everything that has to do with employees in a company. Employees are the lifeblood of any business, so Human Capital Management is important. 
When industrialized countries transitioned from product-based firms to service-based organizations, HRM and HCM became increasingly significant. HRM and HCM have grown in popularity as companies have discovered that a good Human Capital Management strategy corresponds with organizational success.
What is Human Capital Management (HCM) & Human Resource Management (HRM)?
HCM refers to the management of employees, including hiring the proper people, training them, upgrading their abilities, and using their expertise to benefit the company.
Human Management refers to the process of managing personnel so that they can contribute effectively to the company.
What is the difference between Human Capital Management and Human Resources Management?
Human capital management and Human Resources Management (HRM) are closely related but not interchangeable terms.
HCM Objectives
The purpose of effective HCM is to maximize the value and ROI of an organization's human capital (workers).
HRM Objectives
HRM's purpose, on the other hand, is to design and manage the systems, processes, and policies that are required to hire, train, retain, and enable workers to perform their duties.
Human Capital is required for organizations to function and thrive.
Employees determine how much a company can expand, develop, and realize its goals. Managing the human capital refers to how a company manages and develops its employees. The employees will be more productive if the approach of the Human Capital Management strategy is more decisive.
Why is it important to have Human Capital Management?
Managing employees allows professionals to hire the best person for the job
One of the most important functions of a person representing the human resource vertical is talent acquisition. Remember that one bad employee can cause problems and confusion in the system. Superiors and management do not have to devote much time or effort to teach someone who is already aware of his or her obligations and responsibilities. 
Management of Human Capital aids in the recruitment of the best employees for the company. Employees who truly deserve to be in the system should be hired. Hiring the correct individual and orienting him/her to the company's culture is all part of the Human Capital Management process.
Management of Human Capital is finding the ideal individual, introducing them to the system, and making them feel at ease so that they can perform at their best. Boring induction programs are often thought to be a waste of time and energy. Human resource professionals should not create induction programs solely to follow protocol. 
Induction programs should be interactive sessions in which the trainer introduces the new employee to the company's regulations. Human resource specialists should serve as a link between upper management and lower-level personnel.
Human capital management assists in bringing out the best in employee
It also helps employees become more productive, making them an indispensable resource for the company.
Employees' knowledge is upgraded through training and skill development practices
Employee efficiency improves as a result of the training program, as does the organization's total output. It is critical for every employee to be up to date on the latest advances in his or her area. 
Employees become self-sufficient as a result of employee management. It allows employees to quickly adjust to changing circumstances. A well-trained employee can be more productive than an untrained person.
Through training and skill development practices, employees' existing knowledge must be enhanced. As a result of the training program, employee efficiency improves, as does the overall output of the company. 
Every employee must be aware of the most recent developments in his or her field. This management allows employees to become self-sufficient. It enables staff to respond swiftly to changing conditions. A well-trained employee can outperform an unskilled employee in terms of productivity.
Free flow of information between superiors and subordinates is enabled through human capital management
There is no opportunity for misconceptions or uncertainty because employees have quick access to senior management. When coworkers discuss issues amongst themselves, half of the problems vanish.
Relevance of soft skills and personality development for employees is highlighted by Human Capital Management
Employees who talk well are always thought of as troubleshooters by their coworkers. Hiring someone with weak communication skills is a no-no. Even someone with mediocre communication abilities may be considered.
Human capital management assists employees in improving their skills in areas where they believe they are deficient
It benefits not just the employees, but also the entire company.
Human Capital Management helps in retaining the employees
Employees who are fairly compensated, have a stake in the company, and feel respected are more productive and loyal. When an employee retires, it costs an employer around 33% of their annual compensation to replace them. 
At every stage of the employment lifecycle, good human capital techniques decrease costly turnover and maximize talent. HCM can help you streamline all of the procedures involved in hiring, training, and retaining your employees. Applicant tracking, onboarding, benefits administration, payroll, time and attendance, learning management, and other services are included.
HCM helps in employee skill cultivating
Even when the most desirable employee fills a position grooming is necessary to get him/her indoctrinated into the organization's culture. Providing opportunities for employees to learn and grow not only accomplishes this but also builds an engaged workforce and helps with the next function.
Every growing business must know that human capital (HCM) is much more than human resources language. It is an essential set of practices and processes organizations utilize to manage the employee life cycle. It's a set of strategies and procedures that businesses use to manage the employee life cycle. 
If you are looking for efficient services and want the smooth running of your company you should contact BS360DEGREE for the Human Capital Management strategy that helps in growth and make your employees happy. Because a happy employee is the key to running an efficient and successful company.