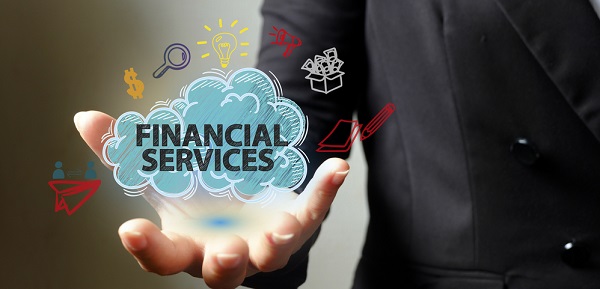 Finance is a business function that helps the company achieve its goals and objectives by procuring finances for the company, managing funds inside the company, and preparing for the expenditure of cash on various business elements.
While starting a business can be extremely rewarding, it is also extremely difficult. With so many demands on business owners and pressing activities often taking precedence, it's not always simple to think about the larger picture and make time for a proper financial strategy. Financial services management, on the other hand, is the cornerstone of putting the correct building blocks in place to develop a successful company.
Why Financial Services Are Extremely Important For Businesses
Financial planning aids in determining what to spend, when to spend it, how to spend it, and how much to spend based on available cash.
The following are five reasons for the importance of financial services in today's business:
A company cannot exist without stable financial management
Small enterprises and entrepreneurship are on the rise in today's commercial sector, which implies more roles for financial managers will become accessible. A good company or business cannot survive without an eligible individual in charge of managing the inflow and outflow of funds.
Because good business generates money, this money is used to pay bills for goods and pay the salaries of personnel in an organization. Selling high-quality services or products is a good way to make money in business. For the success of the company, a good financial services company can help in Financial management.
Availability of sufficient funds
Sufficient money is required to fulfill daily expenses and to purchase long-term assets following the company's needs; also, cash must be available to deal with potential unforeseen excess costs that may develop. The corporation should understand where the cash must come from and when they will be required in an emergency to deal with the monetary issue.
System for managing cash flow
Excess cash flow in a business can often be challenging to control. It is a larger waste of resources to have excess funds and not employ them truly and beneficially. When an organization has sufficient cash, it should invest them prudently in high-yielding ventures. Also, ensure that they have future expansion plans and are considering new enterprises that will provide them with significant long-term earnings.
Always keep long-term objectives in mind
Having long-term goals in life or company is critical; once established, the duty must be carried out according to the plan at all costs to attain the desired results. Financial planning is the act of developing a proper financial plan to accomplish a business's financial goals within a certain time frame.
Long-term financial goals in a firm are critical, and by doing so, many future financial crises can be avoided with ease. It's usually a good idea to have a well-planned goal in mind, especially in finance, because investing in good options can yield large returns over time, allowing the organization to achieve financial security. Investing money now, with careful planning, will make achieving such long-term goals easier.
Significance and necessity of financial planning in a business
Financial planning adds enormous value to a firm; without it, no business organization can run successfully. It is a crucial initiative for all types of enterprises all around the world. It is carried out for a full year to maintain control over the company's financial activity. The larger the organization, the larger the team working on financial planning will be, and the more competent specialists required.
Financial planning necessitates comprehensive financial analysis and reporting. It must be done continually, and the plan's results must be monitored regularly. If the approved plan is not working, it must be immediately amended or a new plan must be created and implemented with quick effect to run the business smoothly without any interruptions.
Financial services management is unquestionably important throughout the life of your company and should be at the center of all decisions you make. With the help of a financial services company and a business counselor, you'll be able to get the most out of your financial plan.