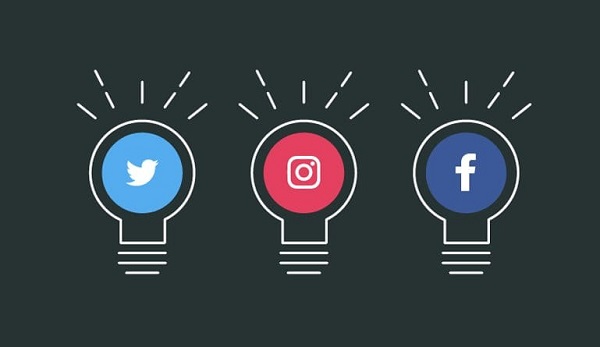 Do you worry that your B2B firms won't be able to establish an effective social media presence? You're not the only one who feels this way. 
Many B2B business owners ask how they can engage customers with social media content. The common misunderstanding is that B2B is too dull a subject for people to get enthused about connecting with on social media.
However, many of the most successful B2B companies are successfully using social media for brand building. You can achieve the same thing if you plan and develop social media branding services strategy that engages your audience without becoming too self-promotional on social media.
Let's take a look at how you can use social media for B2B brand building:
Recognize Your Target Audience
Before you start publishing anything on social media, you need to know who you're trying to reach. You can communicate effectively with them if you can get into their heads.
Here are a few questions to ponder:
What binds your audience together? Is it their location, their profession, a topic, or something else?
What are the questions they need to be answered before they make a purchase decision?
Do they have any issues in common? What exactly are the issues?
Is social media being used to communicate with people in the business, create sales, or gather data?
By elaborating on the responses to these questions, you can have a better understanding of why your target market makes purchasing decisions. You'll see that you'll need to go beneath the surface level and delve deep.
After you've done that, you'll have a better idea of what you should publish on social media for your B2B audience.
Make Use Of A Distinct Brand Voice
Many B2B companies spend time and money developing a unique logo, only to use generic messaging on social media. Make sure you don't make this mistake. Spend time considering how to communicate consistently and distinctly.
A good place to start is to consider whether your brand is Casual, Snarky Friendly, Humorous, Formal, or Serious. Maintain that tone across all of your social media posts so that your audience understands what your brand is all about.
Use A Wide Range Of Variety
There are a variety of ways available on social media, including:
Blog posts on LinkedIn
Instagram Stories 
Facebook Live 
Polls on Twitter
Make use of all of these methods to stay in touch with your target audience and followers. Use all of the choices available on the channels themselves. One day, use text-based posts. The next day, use video. Maintain your audience's interest by keeping things intriguing.
Consider how bored a follower will become if they read through your Facebook feed and see the same type of postings all the way through. Using images, videos, polls, gifs, and other media keeps things fresh.
When Sharing, Use Original Content
The utilization of handpicked content to distribute on social media is a typical teaching point. This implies that you would collect third-party resources to share with your audience.
It's more beneficial to provide original content rather than repeating information from other sources because your followers can tell when you've taken the time to develop something. 
This may need posting stuff less frequently, which is perfectly acceptable. When it comes to social media, prioritize quality above quantity.
Allow For Contact And Assistance
Allowing your followers to grow frustrated when they eventually feel the urge to stop passively watching you and want to communicate with you is a bad idea. If they have a query and contact you, for example, make sure you respond quickly to assist them.
Some B2B firms use social media to promote their brands, but they don't have a strategy in place to deal with customer service issues that arise as a result of their efforts. You don't want to repeat this error.
Paying attention to general comments on your postings is another component of this. Even if no one has asked you to contact them directly, make sure you and your staff respond to any comments, etc. on any follow post.
Don't Be Afraid To Try New Things
Start experimenting with different posting times and content types as you become more proficient at publishing on your social media platforms. Pay attention to when your audience is most engaged and what they appear to enjoy the most.
Maintain Consistency
Make a promise to yourself to stick to your blogging schedule. Think it through so you don't get too caught up in the process. You can aid yourself in this area by using a calendar and scheduling posts ahead of time.
Employees Should Be Highlighted
Employees are a key component of customizing a B2B company's social media presence. It enables you to transform your brand from a corporate image to one that reveals who is behind the logo to your target audience. It helps to put a face to the name.
People support all businesses' efforts, regardless of what they sell or how big they are. Give employees a voice and a chance to shine. This technique also gives your employees more leverage. It makes consumers feel like they're a bigger part of the company's brand recognition initiatives. 
It also aids in the areas of engagement and reaches. If you upload a photo of the ten people who worked on a product, each of them will likely share it on their own social media profiles.
Putting your staff on display can benefit you in a variety of ways. It helps your audience connect with the company's characters, improves overall engagement, and gives staff a sense of importance.
You may use social media for brand building for your B2B firm. You don't have to be boring in front of your audience. Maintain consistency in your social media activities with your entire brand image, and you'll be able to successfully use social media to raise awareness and drive B2B sales.