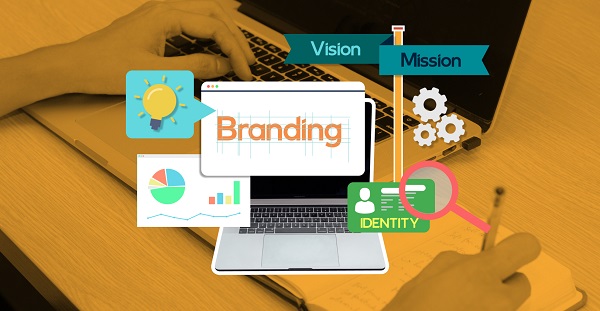 Everyone in business needs to have a strong brand & not just social media influencers. So, what exactly is BRANDING and why is it so crucial? The way a company or business conveys its identity and ideals is known as branding.
It depicts the type of interaction you want your clients to have with you. Branding should reflect not only your company's appearance but also the values of your ideal client.
Here are some branding mistakes that everyone must avoid to establish their unique brand identity:
Inability to comprehend the audience
First and foremost, you must comprehend your target audience. You won't be able to establish a brand that will appeal to your target audience if you don't know who they are. Furthermore, knowing your audience is critical for developing a strategy that will target that specific group rather than diluting your efforts and making a branding mistake.
To fully comprehend your target market, you'll need to conduct comprehensive research and gather as much information as possible about your potential clients.
Using a logo that is incompatible with your product or service
Have you ever wondered why so many environmentally conscious companies select green as their corporate color? Green is the color of plants! Make your brand image and the product or service you're selling as consistent as possible.
Have brand guidelines that you and everyone you work with should follow. Your content assets will be consistent and harmonious across all platforms if you follow brand rules.
Forgetting to interact with your clients
If one of your social media followers sends you a message, don't forget to react. You can publicly accept their thoughts while privately responding fully. This shows your clients and future customers that you care about them. It strengthens loyalty and builds trust.
Having a broad definition of who you serve
Many new business owners aspire to provide service to everyone. That, however, is neither realistic nor feasible. Stick with a niche that has a high need for your product or service.
You'll have better success if you provide specialized value to a small group of people who believe you're catering to their specific requirements.
Lack of brand consistency
Consider some well-known brands that you are familiar with. In social media and other forms of communication, all stick to the same types of images, colors, and fonts. Coca cola's logo is constantly red and white; Apple's products are always labeled with the apple symbol, and Royal Caribbean Cruise Cruises always tout a luxurious experience. To avoid confusion among your audience, keep your visuals and messages constant.
While commenting on the latest news item or trend can be good, keep in mind that trends come and go, so don't remodel your entire brand. Give trends a brief look to demonstrate that you're paying attention to key occurrences, then move on. Otherwise, all of your conversations could go stale in a short time.
Have you ever been on a date with someone who only wants to talk about themselves and never wants to learn anything about you? That's how it feels if all of your discussions revolve around your triumphs. While it's critical to emphasize the advantages of working with you, don't go overboard. To create rapport with your audience, take the time to highlight customer triumphs.
Visual branding should match your brand's aesthetic. Consider the logos of your favorite companies. What distinguishes them? When you think of big firms, their logos usually have something unique about them — that's what you should aim for.
Of course, going overboard is always a risk, which is why you must be cautious with your visual branding. On the other side, there is a risk of not doing enough, which will result in limited visual branding, which will have little impact on your branding effort and will hinder development.
Brand image is critical to the overall success of your company. You will be able to avoid different marketing mistakes while designing your identity and create a consistent brand image for your company and brand if you grasp the craft of branding.