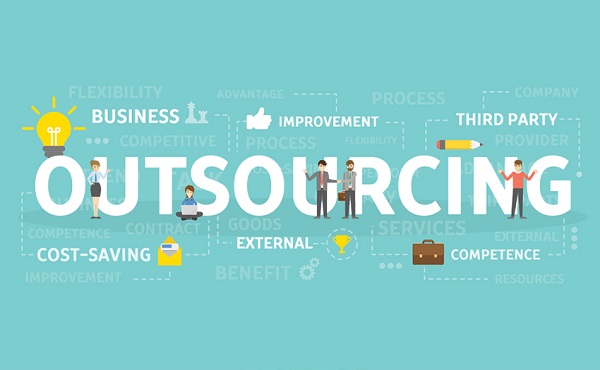 Computers and technology are becoming more complex while also becoming indispensable in almost every organization. Any number of challenges might develop in a single day, ranging from maintaining security across several devices to managing a complex network of printers.
Maintaining an in-house IT team is not a viable option for many businesses. Outsourced IT services through managed service providers can provide you with the service you require as well as astounding benefits.
In-house IT Management vs. Outsourced IT Services
IT outsourcing is the process of delegating some or all of your IT infrastructure management to a company outside of your organization. IT outsourcing is ideal for businesses that don't want the overhead of maintaining an in-house IT team or don't have the room to do so. Setting up an in-house IT team capable of supporting a growing organization can be highly costly.
Here are the Top 7 astounding benefits of using Outsourced IT services:
One of the most unexpected advantages of IT outsourcing is that it can save you money!
Because IT workloads can be extremely varied, in-house IT staff can be very expensive to acquire and train, and they may not be used properly.
You get the help you need when you need it by outsourcing your IT to a managed service provider, and you only pay for the services you utilize. Finally, this can help you save money and budget more successfully for your company.
A managed service provider understands how to make your company work more smoothly. You may have state-of-the-art technology to help you run more efficiently and keep up with your peers and competition by helping you restructure workflows, automate jobs, and upgrade equipment.
Assist you in achieving your business objectives
Your company's resources are limited. When you're forced to devote time and energy to making IT decisions on complex systems, you're diverting your attention away from your company's objectives. Outsourced IT services allow you to concentrate on what you want for your company while your managed service provider handles the technical support.
Experts with Years of Experience
A new call to action has been issued. An in-house IT team can only see problems that have already occurred in your company. When you use IT outsourcing, your engaging specialists who deal with a wide range of IT issues daily.
This implies that if a new problem emerges, they will be able to resolve it swiftly and at a cheaper cost to you. A managed service provider's IT staff is regularly trained in the latest technologies to provide you with the finest service possible.
Many sectors now have compliance requirements that must be met.
It's easy to fall out of compliance without extra help, which can cost your company a lot of money. Outsourced IT services allow you to concentrate on your core business while your managed service provider assists you in implementing strategies to stay in compliance with industry laws.
Maintain a competitive edge
You simply do not have the same variety of resources as larger organizations if you own a small or medium-sized business. IT outsourcing, on the other hand, allows you to have the same level of knowledge, equipment, and support as these larger businesses. This helps you to compete with larger organizations while still offering the high-quality service that your customers expect.
Unless your in-house team specializes in IT security, your company's sensitive data will be at risk sooner or later. Outsourced IT services are experts in defending against cyber threats like hacking. Third-party IT services can protect your digital assets by using the most advanced security methods and solutions.
Another factor of cost-effectiveness is security. To maintain proper security compliance, your firm requires the infrastructure. Investing in cybersecurity lowers the chance of data breaches, which may be incredibly expensive.
It's critical to select the correct managed service provider, so learn what to look for in an IT consulting firm. It's possible that outsourcing your IT is the best option for your company. You should base your selection on what is best for your firm, and you might even choose a hybrid model in which you have an in-house IT contact who funnels IT-related work through to your outsourced management company.