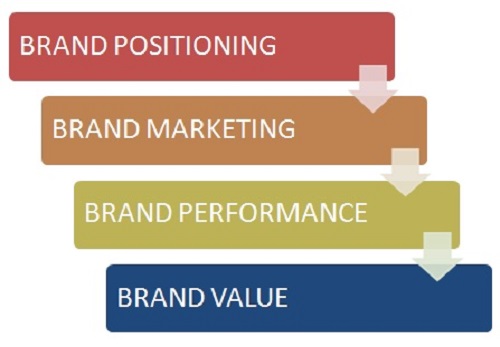 The process of generating and distinguishing your company's image, products, and services from those of your competitors is known as Brand Development. 
Aligning your brand with your business objectives, conveying your brand to your target market, and upgrading or reinforcing your brand as needed are all part of the development process.
Brand development is a continuous process, with goals serving as more or fewer benchmarks for new ideas and items as your firm expands. 
As a result, as the culture develops and you reach new audiences, your brand development strategies may vary over time. 
If you haven't developed a branding development strategy yet? Well, then you should probably take a look below at some of the brand development strategies:
Determine Who You Want to Reach
A target market is a specified set of people you want your marketing message to reach. This is the group that is most likely to purchase your goods or services. These individuals share common traits that make them naturally drawn to your brand. 
The more precisely you can identify your target market, the easier it will be to develop a brand that resonates with them.
There are various tactics you may employ to reach your target audience once you've defined your group. 
These strategies could include the following:
Creating Relevant and Useful Content 

Advertising that is specifically targeted

Collect feedback from customers
Positioning Of The Brand
Brand positioning is the perception that customers have of you as a company. Let us explain these brand development strategies with examples.
Coca-Cola is marketed as a brand that makes people happy. Colgate is marketed as a protective brand. 
Your brand's relevancy will improve if you have a strong brand positioning strategy in place. Relevance, uniqueness, and credibility would be the goals of your brand positioning. 
When creating a brand positioning plan, keep all three of these factors in mind. As an example, if you have a highly relevant brand but no distinction, you will be no different than a mass-produced product.
Communication Plan
A large component of your branding development strategy is how you communicate with your customers about your brand. 
Your communications strategy for your numerous brand personas should not vary, even though their tastes differ. 
While specific problems must be addressed separately, the message to each of the personas should be the same. 
The messages you send out should be consistent across all channels and should never stray from the main point you're attempting to get over to any of the personas.
Across All Channels, Be Consistent
Consistency is one of the most basic branding principles. You're transmitting conflicting signals if you sound like "A" in one channel and "B" in another. 
When a customer thinks about your company, it should be the same regardless of the medium. This means that it must be consistent in appearance and feel across all channels and products. 
It doesn't rule out the possibility of change. If you are visiting new markets, you should follow local norms and conventions.
Elements Of The Brand Identity
It's a brand's face or the visual component of a brand that communicates the values that your company should uphold. 
Logos, typography, colors, packaging, messaging, and other elements of your brand identity are examples. 
It gives your existing consumers a sense of belonging while giving your new clients a sense of identity. 
All of your marketing channels should have the same look and feel. You can't use yellow for branding everywhere and then alter it overnight. 
Customers will not be amused by such a move. To stay relevant in today's cutthroat economic world, companies should invest in developing a holistic brand identity.
Strategy for Content Marketing
To attract and retain your audience, a powerful content marketing plan entails developing and distributing great, consistent, and relevant material. 
The fundamental purpose of content is to motivate customers to take profitable actions. All marketing channels, both digital and traditional, rely on high-quality content. 
An effective marketing strategy is required to reach your target demographic.
Brand Management
Don't make the mistake of assuming that your brand will survive and continue to draw new customers. 
In a constantly changing industry, brand management can help you establish and sustain loyal customers through positive associations, regardless of emerging trends or changes in consumer behavior. 
A solid branding development strategy can assist you in managing brand equity and preparing for market shifts.
What is the purpose of a Brand Development Strategy?
As a company, your primary focus should be on providing revolutionary and innovative products, but it should also include building a voice for how you want your consumers and prospects to perceive you. 
Many businesses do not prioritize branding or brand-building strategies, but they are committed to creating world-class products. While working on improving your product is a wonderful mentality to have, you must have enough magnetic power to ensure that clients are drawn to what you have to offer.
A powerful and unique branding development strategy helps you stand out from the competition and establishes you as someone more well-known among consumers and prospects. 
Customers can compare products from various businesses thanks to technological advancements. 
If there is little difference between you and your competition in your field, the only thing that can put you one step ahead is the strength of your brand and brand development strategies.
You can't create a brand strategy on your own. You'll need a team to help you because there are so many elements and skillsets required that no single person can handle everything. 
Make sure your branding reflects who you are and what you want to be (hopefully both are the same). Your branding and marketing strategies should complement each other. 
If you follow the brand development strategies we've mentioned above, you'll be able to simply design one that will survive the test of time. To build your brand, you must first understand your position and who you are as a company.